Tips for Knitting Entrelac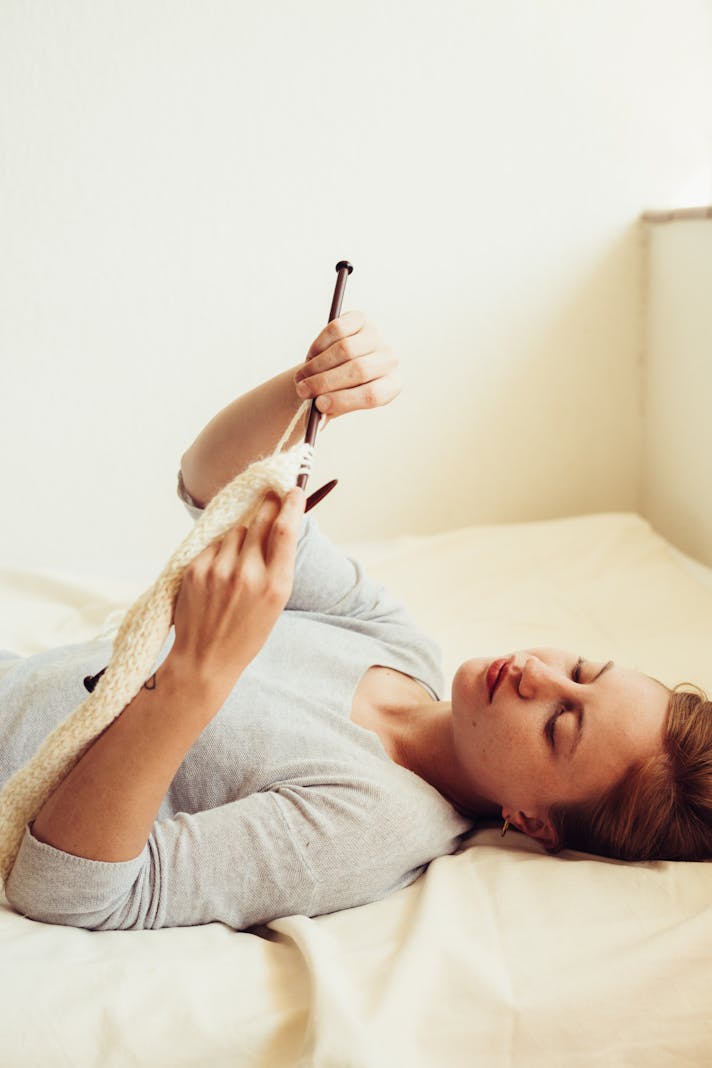 Often thought of as an advanced technique, entrelac is not necessarily difficult to learn. Although it is difficult to describe in words, the method becomes easier with practice. As is true for all new concepts, time spent practicing is time spent learning. Here are some other ways to make your foray into entrelac less frustrating and more exciting!

First of all, remember that entrelac is at heart an exercise in fancy short rows. You cast on a number of stitches, but then work on a few of them at a time. For example, to create a basic rectangle shape, one starts by casting on for the entire width of the finished piece. From here, one works a triangle by knitting back and forth on a few stitches. When the first triangle is finished, one leaves it on the needle and then creates another one on a new group of stitches. When all the triangles are finished, one then is ready to move to the next "row", which is again created by working on a few stitches at a time.

It helps to study a finished entrelac piece if possible; this allows you to sort out the difference shapes that you must create. In a rectangle, these are usually called bottom triangles, side triangles, and top triangles; there are also right-leaning and left-leaning rectangles. After the bottom "row" is created, each section is then built into the interlaced form by picking up stitches on the side of previous shapes and then building these up to a new form. At the same time, this new form is attached to previous sections of live stitches. Continuing with the above example, the second 'row' will consist of left-leaning rectangles, which are created by picking up stitches on the side of a triangle, knitting back and forth to create the rectangle, and connecting the last leftward stitch with a live stitch already on the needle.

Entrelac requires proficiency in picking up stitches carefully and consistently. The pickup method will create holes in the fabric, and part of the challenge is making sure that every new rectangle looks similar to the previous one. Again, practice makes perfect.

When learning entrelac, it helps to work with smooth, single-colored wool yarn. Because of wool's springiness, minor differences in stitch gauge will smooth out. Cotton and other plant yarns make beautiful entrelac pieces, but it is harder to maintain even tension.

A lifeline is a good idea for your first few projects. Add it at the end of every "row". In this way, if you have to rip back, you'll have a stable point from which to re-start. Better re-knitting five rectangles than starting over!

Once you are comfortable with the basic parts of rectangular entrelac, consider finding a multi-colored yarn and creating one long rectangle. By the time you are finished, you will be very comfortable with the various maneuvers. You will also have a beautiful accessory!

To find a simple pattern with which to begin, try reading the fine books published by Rosemary Drysdale and Gwen Bortner. Buy or borrow one or more and check out the included patterns. There are also various projects available on Ravelry.

Spend time reading books and patterns about the technique. Familiarize yourself with entrelac used as part of a design and as the design itself. You can add cables, lace, bobbles, stripes, as well as mosaic and stranded colorwork to an entrelac piece – the possibilities are endless.

Keep in mind, however, that each new addition needs to be practiced. Consider working sequentially. Many people find that plain entrelac, whether covering the entire project or used as an accent, is enough. Others will start with the basics and then move forward with the technique, perhaps adding in stripes, a cable pattern, a bit of lace, or something else to each block.

Disclaimer: I am not affiliated with the authors listed above or with Ravelry. I have paid for my patterns with my own funds.



Related Articles
Editor's Picks Articles
Top Ten Articles
Previous Features
Site Map





Content copyright © 2019 by Korie Beth Brown, Ph.D.. All rights reserved.
This content was written by Korie Beth Brown, Ph.D.. If you wish to use this content in any manner, you need written permission. Contact Korie Beth Brown, Ph.D. for details.